Gas Oil Steam Generator
Oil/Gas Fast Steam Generator
Model: LSS (Oil/ Gas) Series
Steam Capacity: LSS (Oil/Gas) 0.2-1T/H
Steam Pressure: 0.4/0.7Mpa (Optional according to demand)
Fuel: Natural gas, liquefied petroleum gas
Applications: Clothing Washing And Ironing, Biochemical, Food And Beverage Steam Cleaning, Building Material Maintenance, Plastic Foam, Wood Processing, etc.
Product Introduction
Product Description
1. Vertical oil/gas fired fire tube steam boiler
2. Flow interrupters are set in the fire tube to slow down the rate of the mist flow and increase the heat efficiency.
3. An openable ash clean door is set at the bottom of the boiler. The top cover of the boiler can be opened for easy cleaning ash and prolong the endurance of the boiler.
4. China controller is employed for the boiler for making the safety is available, and lower the running cost to a great extent.
Product Details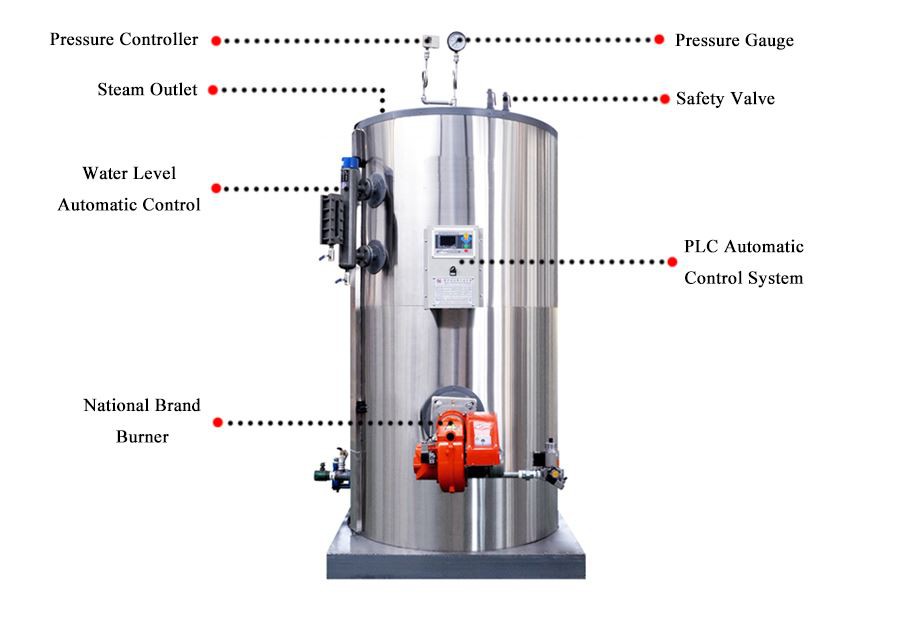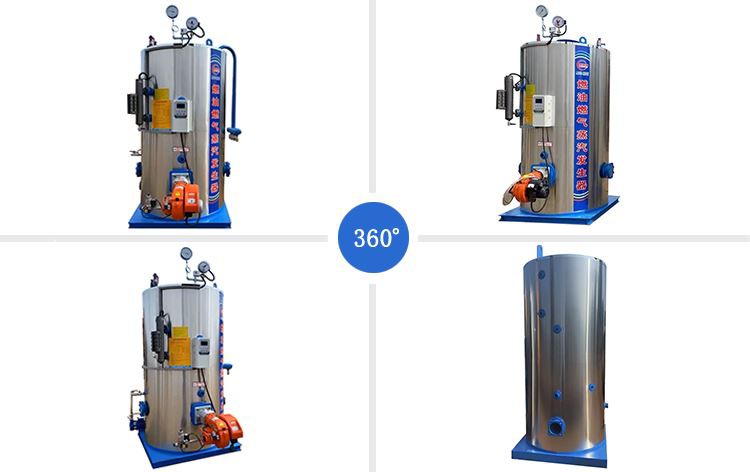 Product Specification
Model

Rated evaporation

(kg/h)

Rated steam

Pressure

(Mpa)

Thermal efficiency

(%)

Steam temperature(℃)

Dimension

(m)

Weight

(kg)

YJLSS0.2

200

0.09/0.4/0.7

≥98

120/150/170

0.9×0.9×2.1

1200

YJLSS0.3

300

0.09/0.4/0.7

≥98

120/150/170

1.0×1.0×2.4

1500

YJLSS0.5

500

0.09/0.4/0.7

≥98

120/150/170

1.2×1.2×2.5

1900

YJLSS0.7

700

0.09/0.4/0.7

≥98

120/150/170

1.5×1.5×2.8

3000

YJLSS1

1000

0.09/0.4/0.7

≥98

120/150/170

1.6×1.6×2.9

3600
Certificate and Qualification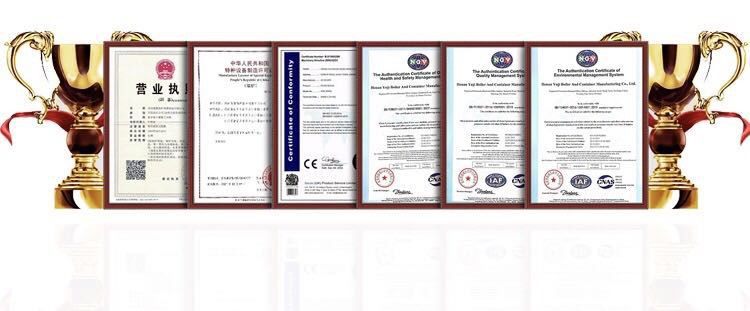 Aftersale Service
1. We have professional boiler instructors and overseas engineering teams to provide boiler operator training, installation and maintenance services to solve problems in the boiler operation in a timely manner.
2. 24 months warranty period, if the boiler body or accessories are damaged during normal operation, we provide free maintenance services, and we only need to pay for the maintenance personnel.
3. A 24-hour service hotline providing professional billing services such as boat booking, product verification, merchant invoice, packing slip, insurance policy, and so on.
Hot Tags: gas oil steam generator, China, manufacturers, suppliers, factory, customized, price,
WNS gas oil Container room Boiler
,
biomass generator portable
,
Containerized boiler
,
Coal Fired steam furnace
,
biomass heating system
,
natural gas steam boiler