Fuel Oil Gas, Biomass Particles, Electricity Hot Water Boiler
Hot Water Boiler
Steam Capacity:100kg-2000kg/H
Fuel:Fuel Gas
Applications: Clothing Washing And Ironing, Biochemical, Food And Beverage Steam Cleaning, Building Material Maintenance, Plastic Foam, Wood Processing, etc.
Product Introduction
Product Description
1. The boiler adopts threaded smoke pipe, which enhances the heat transfer effect, increases the heat transfer, and reduces the operation cost.
2. Overheating protection: when the water temperature in the boiler is too high, the burner is automatically forbidden to work and alarm is given.When the temperature of boiler shell exceeds 10℃, the secondary loop will be automatically cut off and automatically reset after normal.
3. Real-time monitoring of water level: make the boiler maintain normal water level in the working state of each function.
4. Intelligence: the user can adjust the boiler load according to the water supply temperature.
5, LIQUID crystal display: more convenient to grasp the boiler inlet and outlet water temperature display and system operation status.
Product Details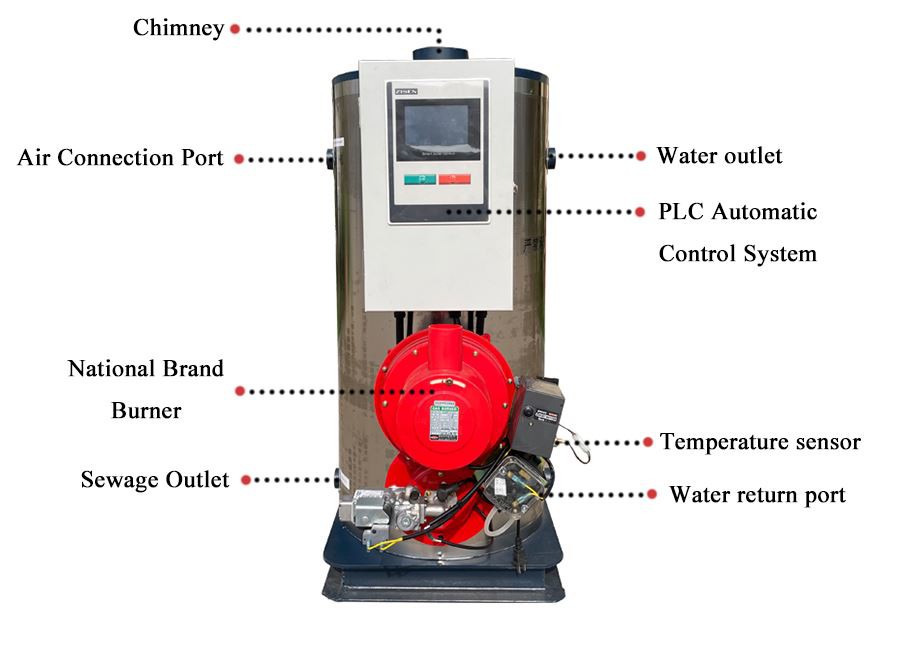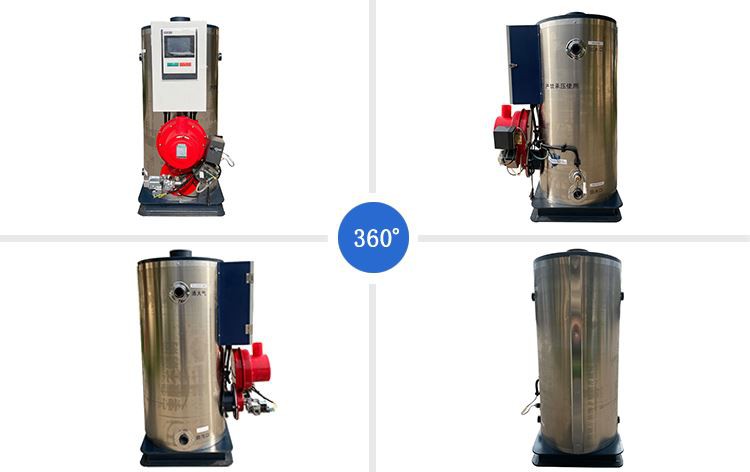 Product Specification
Model

Thermal

 power

(kcal)

Heating 

area

(m²)

Inlet /outlet water temperature

(℃)

thermal

efficiency

(%)

Voltage

(V/Hz)

Weight

(T)

Size

(L*D*H)

(mm)

CLSH0.035-95/70-YQ

3*10000


300

95/70

94%

380/50

0.18

850*650*1132

CLSH0.058-95/70-YQ

5*10000

500

0.21

966*750*1132

CLSH0.08-95/70-YQ

7*10000

700

0.31

966*750*1430

CLSH0.12-95/70-YQ

10*10000

1000

0.35

1080*820*1606

CLSH0.17-95/70-YQ

15*10000

1500

0.49

1150*880*1801

CLSH0.23-95/70-YQ

20*10000

2000

0.6

1357*980*1845

CLSH0.35-95/70-YQ

30*10000

3000

1.05

1760*1130*2116

CLSH0.47-95/70-YQ

40*10000

4000

1.08

1760*1130*2116

CLSH0.7-95/70-YQ

60*10000

6000

2.01

2200*1400*2650

Certificate and Qualification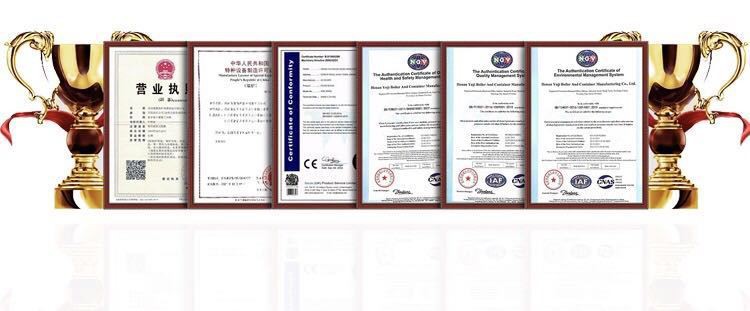 Aftersale Service
1. We have professional boiler instructors and overseas engineering teams to provide boiler operator training, installation and maintenance services to solve problems in the boiler operation in a timely manner.
2. 24 months warranty period, if the boiler body or accessories are damaged during normal operation, we provide free maintenance services, and we only need to pay for the maintenance personnel.
3. A 24-hour service hotline providing professional billing services such as boat booking, product verification, merchant invoice, packing slip, insurance policy, and so on.
Hot Tags: fuel oil gas, biomass particles, electricity hot water boiler, China, manufacturers, suppliers, factory, customized, price,
oil boiler servicing
,
high efficiency Gas Fired Boiler
,
Industrial steam boilers
,
Oil fired thermal oil boiler
,
oil boiler replacement
,
hot water boiler